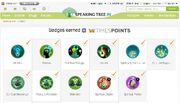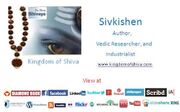 Welcome to the basic Vedic Wisdom by Sivkishen Wiki
Edit
WISDOM OF COSMIC ENERGY IS A MUST FOR ALL...In the midst of this Cosmic Life, I have my place in this Universe; this makes me wonder! Chanting Panchakshari Mantra energizes both Body and Mind...It gives the energy vibrations deep into the heart.
Maha Mrityunjaya Mantra
All Vedic Deities worship Maruts for health and longevity. Book I of Rig Veda Hymn LXXXV details on this more elaborately. "Rudra Yagna" is performed for the betterment of humanity. Yajurveda (TS 4.5, 4.7) prescribes the procedure of worship of Lord Rudra and various attributes and aspects invoked in Shri Rudram Chamakam for fulfilment of wishes. The repeated phrase, chame literally mean, "And to me [be this granted]". Taittiriya Samhita (TS 4.5, 4.7) Shri Rudram or Namakam that celebrates on the benevolent aspects of Lord Shiva a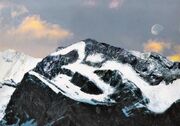 nd elaborates on the Great Death-conquering Mantra known as 'Maha Mrityunjaya Mantra' or the Tryambakam Mantra.
The Energy released by Microbes into play. This detailed in Rig Veda Hymn 8.96.8 on Maruts or Microbes. No Mortal Man and No God exceed the mental power of mighty Maruts or Microbes, when charged can make 7,500 trips around the Earth along the equator every second!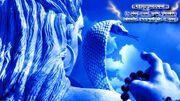 Latest activity
Edit
Photos and videos are a great way to add visuals to your wiki. Find videos about your topic by exploring Wikia's Video Library.